Inspection sample report.pdf
1.9 MB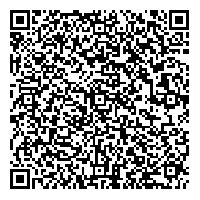 Scan the Q.R. Code and upload our contact Information


Here is one of our Inspection report samples


Why Should You Invest in a Home Inspection?
Buying a home is one of life's biggest purchases for any individual or family. Like any other major purchase, it requires thought, research, and asking a lot of questions. Becoming a home owner is a big investment, and the costs of unknown repairs can sneak up on you if you don't know what you're getting into. A home inspection can help give you, the buyer, the peace of mind to know what you're "getting yourself into," per se. It will give you a better idea of potential problems and repairs that you may have to put money into either down the road or shortly after your purchase. The home inspection can also be a great learning experience for the potential buyer or seller, seeing as most people don't know a lot about their house other than the basics. It is a worthwhile investment and one that every buyer and seller should consider to ensure they are educated and can feel confident in one of the biggest decisions of their lives.

As a prospective buyer you want to know you are making a good investment and/or you are prepared to accept the house "as is", or perhaps to negotiate with the seller to fix some of the defects. As a seller you may want to know what doesn't quite measure up in your home before you market it--there's a lot less stress knowing beforehand what might hold up a deal. Or as an owner you may have lost your home's "Owner's Manual" and want to learn about your home's systems, proper maintenance and the importance of such, along with an inspection of all systems and the structure. Perhaps, before you decide whether to sell or invest in upgrading your house, you'd like to know just where your home stands relative to current standards. Whatever the specific reason, all my inspections include (where applicable and accessible):
Moisture Management Issues (grading, drainage, discharges, roof & gutters)

Exterior Shell (foundation, walls, siding, trim, windows, garage doors, roof)

Shell Penetrations (vents, flues, chimneys, utilities, discharges, intakes, skylights)

Attached Structures (decks, porches, balconies, breezeways, garages, stairs, railings)

"Hostile Environments" (crawlspaces, cellars, attics)

Structure (moisture control, ventilation, insulation, movement, framing, basement)

Interior Components (floors, walls, ceilings, doors, windows, heat, plumbing & electrical fixtures, laundry, kitchen & permanent appliances)

HVAC (heating, ventilation & cooling, combustion/supply/return air, filtration)

Plumbing (drain, waste, vent, supply, pressure tanks, sumps, water heaters, fuel system)

Electrical (service, grounding, bonding, panels, subpanels, fixtures, outlets, GFCI, AFCI)

Fireplaces (combustion issues, firebox, damper, flue, chimney)

Health, Safety, & Welfare Issues (fire & egress, indoor air quality, injury prevention)
What are the 3 Mistakes every Home Buyer should Avoid?



Home Buyers - click here to find out what really matters


A Home Inspection is a visual examination ONLY. Better stated, it is an observation of the current conditions of the structure and its components that are visible to the inspector on the date of the inspection. It cannot and does not predict future conditions, is not a warranty, nor an insurance policy, nor is it technically exhaustive. It also does not identify defects that are not visible to the trained inspector's eye.

Inspection Prior to Market Listing (Seller's Inspection)
With the housing market in desolate conditions, more sellers are looking into the option to have their houses inspected prior to placing them on the market. This aids sellers in helping them become aware of potential issues an inspector might find when performing the buyers' inspection prior to signing a sales contract. Sellers who are made aware of these issues have the chance to get them fixed or make sure any defects or problems are fully disclosed upon the sale of the property. An inspection prior to market listing would include all the same information as a regular inspection and on-the-spot documentation would be supplied to the owner for them to keep for their records.

Inspection Prior to Purchase of a Home (Buyer's Inspection)
This inspection will give buyers peace of mind prior when either making an offer or signing a contract. Finding any potential defects or necessary repairs can give buyers leverage when making their offer and adding any conditional terms to the purchase contract. Inspection includes on-the-spot documentation, as well as an electronic file format e-mailed to the Buyer. Like the Seller's Inspection, this includes a full assessment of all systems that run the house, including the following:
Exterior Structure

Foundation
Exterior Walls and Doors
Siding
Attic
Roof
Gutters
Chimney
Fireplace

Interior Structures

Basement/Crawl Space
Interior Walls and Doors
Water Heater
Heater
AC
Electrical and Wiring
Plumbing
Stairways
Bathtub and Showers
Kitchen Cabinets and Appliances
Other Properties That Can Be Inspected:
Condominiums
Townhouses
Duplexes
New Construction
Manufactured Homes
Serving
Metro Denver's Home Inspection
Arvada, Aurora, Brighton, Broomfield, Castle Rock, Centennial, Commerce City, Denver, Englewood, Glendale, Greenwood Village, Highlands Ranch, Lakewood, Littleton, Lone Tree, Morrison, Northglenn, Parker, Sedalia, Sheridan, Thornton, Westminster, Wheat Ridge